News
National Defence College Transformation Committee Visit in Pictures...11/07/2014
HIT Joins ZIE Final Year Engineering Students Competition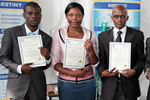 Two engineering projects by final year students from the Department of Chemical Processes and Systems Engineering have made it into the Zimbabwe Institute of Engineers National Final Year Engineering Students Awards to be held in early September 2014.
readmore
HIT Files First Patent
19/06/2014
The Harare Institute of Technology has successfully filed its first patent for the Preparation of Adansonia digitata flavoured Soy milk based yorghut, with the African Regional Intellectual Property Organisation (ARIPO).
HIT student leaders tour USA, raise Zim flag high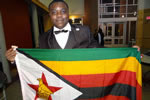 Two Harare Institute of Technology student leaders recently went on a study tour of the USA institutions of higher learning funded by the US Department of State's Bureau of Educational and Cultural Affairs.
Participants were drawn from more than 50 000 people participating in U.S. Department of State exchange programs each year. readmore
School Hosts Public Lecture, Discusses Topical Globalization, Market & International Trade Issues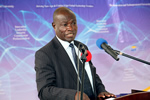 The Harare Institute of Technology's School of Business and Management Sciences in collaboration with the British Council successfully held a Public Lecture addressed by Professor Peter Ndege from Moi University of Kenya.
Military applauds HIT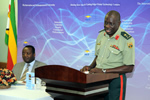 The Harare Institute of Technology has been applauded for playing a critical role in national security by focusing on technology development, transfer and commercialisation thus fostering a culture of innovation and technopreneurship that creates a solid national defence system against technological threats from outside.
Award for Excellence for the Year 2013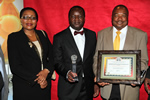 In recognition of its growing reputation as a hands-on and practical oriented degree awarding institution, the Harare Institute of Technology has received yet another Award for Excellence for the year 2013 at a Megafest National Business Awards ceremony held at Rainbow Towers in Harare. The award is an acknowledgement of the commendable research work being done by the University that will benefit the Zimbabwean industry and society.
VIT University of India Deepens Cooperation with HIT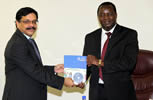 Following the recent enrolment of HIT staff development fellows at the VIT University of Vellore, the Indian institution has upped the tempo and is seeking to strengthen partnership and collaboration with HIT.
readmore
Boost Fellowship 2014 Entrepreneurs Suite Challenge Launch
The 2014 Edition of the Boost Fellowship Entrepreneurs Suite Challenge was recently launched at the Harare Institute of Technology amid calls to provide young people with opportunities for mentoring, team creation, education and networking through various activities aimed at equipping them with the skills to generate business ideas, writing business plans and eventually start their own businesses.
HIT Board Holds Corporate Governance Workshop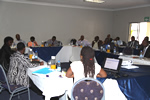 The Institute Board recently held a two day Corporate Governance Workshop at Pandari Lodges in Harare.
The workshop, which was facilitated by Zimbabwe Leadership Forum's leading advocate of corporate governance Mr Canaan Dube and Tsitsi Mutasa   was also attended by HIT senior management staff.
Student Scoops the Boost Enactus Fellow of the Year Award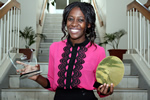 Vhaina Mazvita Mukamba, the President of the ENACTUS HIT raised the flag of the Institute high after being awarded the BOOST Fellow of the year 2013 at the recently held BOOST Fellows Graduation Ceremony.
The award, sponsored by Unilever, is given for exceptional leadership skills, good communication skills, commitment, community service and being an exemplary figure. readmore
HIT Board Chair Challenges Board and Senior Management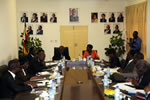 The Harare Institute of Technology Board Chairman, Dr Gibson Mandishona has challenged fellow board members and the senior management team to deliver to national expectation. He posed the challenge during the 16TH Institute Board meeting on the 28th January 2014, which coincidentally was the first meeting for this year.
Solar Water Heating Plant Officially Handed Over to HIT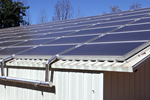 The Deputy Minister of Energy and Power Development, Honourable Munacho Mutezo has officially handed over the Public Solar Water Heating Pilot Project to the Harare Institute of Technology.
Speaking at the handover ceremony, Deputy Minister Munacho Mutezo said his ministry intends to promote the extensive use of solar geysers in all new housing schemes and offices, which is expected to cut power consumption by 40 percent. readmore
Harare Institute of Technology staff joining ACM and IEEE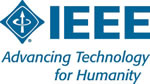 In its broader policy of internationalisation, HIT staff members have joined the Association of Computing Machinery (ACM) and Institute of Electrical and Electronic Engineers (IEEE). These associations provide some of the benchmarks HIT uses in developing curriculum which have earned HIT international recognition and awards.
HIT joins Oxford Club of Rectors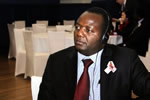 The Harare Institute of Technology through its Acting Vice Chancellor, Engineer Quinton Kanhukamwe was on 18 December 2013 admitted into the Oxford Club of Rectors (CRE), a prestigious grouping of university presidents and vice chancellors based in the UK.
HIT: Shooting star!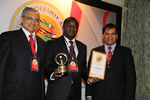 The HIT brand continues to grow as the Institute and its Vice Chancellor received international acclaim and accolades as the 2013 came to a close.
Harare Institute of Technology 2013 Awards
Outstanding Contribution to Education Award
Public Service Manager of the Year 2nd Runner up
International Socrates "Name in Science" Award
Award for Business Excellence, High Quality Performance and Best Customer Satisfaction
readmore
HIT Vice Chancellor honored again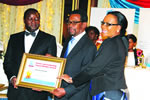 HIT Acting Vice Chancellor Eng. Q. kanhukamwe was amongst several dignitaries in the business and academic sector honoured with a career and leadership award from the Laying Solid Foundation Institute, (Lasof) at a dinner held in Harare in recognition for their sterling work towards positive contribution in building positive legacies in society.
New ARVs deal for Zim
Visiting Iranian delegation from the Centre of Innovation and Technology Co-operation (CITC) has agreed to partner the Harare Institute of Technology (HIT) in setting up facilities to produce life-prolonging drugs. This deal could help the country save millions of dollars on drug imports and offer hope to HIV-positive people in the face of critical shortages of anti-retrovirals.
President Mugabe caps 182 HIT students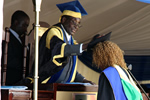 President Mugabe capped 182 graduates from the Harare Institute of Technology with the institution saying Zanu-PF's victory in the harmonised elections would foster national development.
List of HIT Graduands - Fourth Graduation Ceremony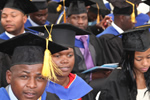 readmore
HIT 2013 Fourth Graduation in Pictures
Land shortage derails HIT projects
ONE-HUNDRED and eighty-two students graduated at the Harare Institute of Technology (HIT) yesterday amid calls by the institution to be allocated more land for expansion.
Graduands were capped by President Robert Mugabe, who is chancellor for all State universities in Zimbabwe.
ZIMCHE visits HIT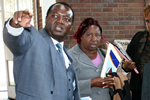 A delegation from the Zimbabwe Higher Education Council (ZIMCHE) led by the its chief executive Officer, Professor Emmanuel Ngara recently visited HIT for an annual assessment of quality and standards exercise.
E-Commerce Students Awarded WIPO Certificates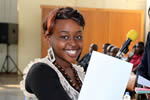 Over 50 students from the Electronic Commerce Department were awarded with certificates after successful completing World Intellectual Property Organization's Distance Learning Courses which will enable them to apply intellectual property knowledge in the ever-growing global electronic commerce business in Zimbabwe and the Southern African region.
HIT hosts Technopreneurship, Leadership and Corporate Governance Seminar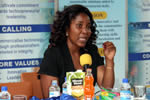 A Leadership and Corporate Governance Seminar was recently held by the Technopreneurship Development Centre in collaboration with the HIT BOOST ENACTUS Team in preparation for the Ethics and Transparency competition for all national universities to be held before the end of this year.
International Partnership with VIT University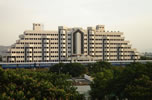 The Harare Institute of Technology has established yet another international partnership programme with the VIT University of Vellore in India establishing academic linkages and contacts through a formalized MoU between the two universities.
HIT wins International Award for Business Excellence, High Quality Performance and Best Customer Satisfaction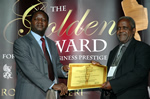 The Harare Institute of Technology has once again won an international award for business excellence and high quality performance as well as best customer satisfaction.
The award, given in Rome on June 24, was bestowed on HIT by the Association Otherways Management and Consulting based in Paris, France.
readmore
Zambian Parliamentary Delegation Visit HIT
A Zambian Parliamentary Portfolio Committee on Education, science and technology recently paid a courtesy call at the Harare Institute of Technology on a fact-finding mission.
Honourable Dr. Christopher Kalila, the chairperson of the Zambian Parliamentary Portfolio Committee on Education, Science and Technology who was leading the delegation said that their visit was a study tour to find out how Zimbabwe is dealing with the issues of education, science and technology. The committee is responsible for giving oversight on higher education, science and technology to the Zambian government. readmore
Dean Muredzi publishes a book on Emerging Non Thermal Food Processing Technologies for college students.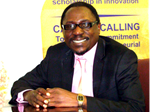 This book by Dean Muredzi is most vital in availing information on new techniques in food processing that is sought after by students studying in various food science and technology programmes in institutions of higher learning and can also be used as reference literature for industrialists and scholars.
Advancing Cutting Edge Research for World Class Professionals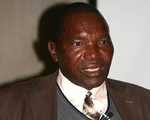 The Harare Institute of Technology's School of Business and Management Sciences in collaboration with the British Council and the African Centre For Real and Land Economics (ACRELE) hosted a Research Writing Seminar under the theme - Advancing Cutting Edge Research For World Class Professionals.
The two-day Seminar, which was held on Campus and at the Meikles Hotel, was attended by local researchers from tertiary institutions, government and non-governmental organisations. The British Council sponsored the Management Express Seminar held at the Meikles Hotel. readmore
Women in Engineering Open Day 2013 Launched...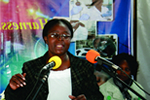 In view of the Harare Institute of Technology's destiny, which is to be the stimulant of scholarship in innovation, the HIT Department of Industrial and Manufacturing Engineering officially launched the Women in Engineering Open Day on Thursday 20th June 2013.
New Iranian Ambassador Pledges to Strengthen Cooperation
The new Iranian Ambassador to Zimbabwe, His Excellency, Mr Mohamad Aminejad has pledged to strengthen cooperation between the Centre for Innovation and Technology Cooperation (CITC), Tehran, and the Harare Institute of Technology.
readmore
Chief Secretary to the President & Cabinet visits HIT, unveils Entrepreneurship & Employment Promotion Programme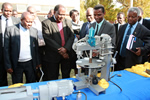 THE Chief Secretary to the President and Cabinet visited the Harare Institute of Technology and launched the Government's Graduate Entrepreneurial and Employment Promotion Programme (GEEPP) to provide jobs and create equal economic opportunities using local resources and institutions.
readmore
Technology Centre challenged to increase production capacity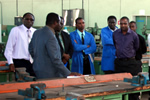 The Acting Vice Chancellor has once again challenged the Technology Centre staff to come out of their cocoons and assume national responsibilities by ramping up production activities within the centre to create wealth and employment.
He said it is the responsibility of the TC to create employment by translating student Capstone Design Projects into tangible technologies that can be commercialised thus helping in improving the livelihoods of Zimbabweans. readmore
More international partners' court HIT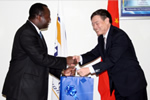 In a show of confidence in the Harare Institute of Technology brand, international universities and organisations have signed cooperation agreements with the Institute.
A delegation of the Guiling University of Technology from the People's Republic of China recently visited HIT and signed a Memorandum of understanding that promotes and furthers scholarly exchanges through: staff, students, academic materials exchanges, joint research and holding of symposiums. readmore
HIT Establishes Environmental Consultancy Division

The Institute has established an Environmental Consultancy (HIT ENVIRO), a division of the Harare Institute of Technology's Chemical and Process Systems Engineering Department, specialising in environmental impact assessments, environmental rehabilitation, developmental projects, environmental auditing, independent external reviewing and verification of environmental reports, development and assessment of Environmental policies, procedures and objectives, environmental planning, sustainable waste management technologies, environmental conservation and processes planning. readmore
HIT Strategic Plan: Vison 2015 Reviewed...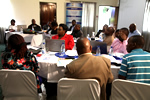 The Institute`s senior management and Chairpersons of all Academic Departments recently converged in Nyanga for a three day workshop at Troutbeck Inn Resort to review the Strategic Plan: Vision 2015 – Designing the Future.
The main objective of this review workshop was to look at the alignment process relating to the Institutes`s mandate, destiny, cause, calling and core values , making additions, adjustments and changes to the Strategic Plan where necessary, looking at what has worked and what did not and how the plan can be improved. readmore
HIT Acting Vice Chancellor receives International Award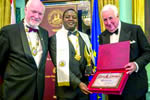 The Harare Institute of Technology continues to gain international acclamation as its Acting Vice Chancellor Engineer Quinton Kanhukamwe was recently awarded the International Socrates Award "THE NAME IN SCIENCE AWARD" in the Science sphere for personal contribution to intellectual development of today's society by the Europe Business Assembly.
HIT ACTING VICE CHANCELLOR SCOOPS THE MANAGER OF THE YEAR 2ND RUNNER UP 2012 AWARD

The Harare Institute of Technology (HIT) Board Chairman Dr G. Mandishona, the entire Institute Board, Management, Staff and Students congratulate Acting Vice Chancellor Engineer Quinton Kanhukamwe on being conferred the Zimbabwe Institute of Management Manager of the Year Awards Public Services.
2011 Annual Report
Solar Water Heating System Commissioned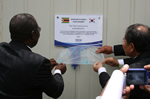 Energy and Power Development Minister, Mr Elton Mangoma has commissioned a Solar Water Heating System at the Harare Institute of Technology, the first of its kind in Zimbabwe.
The Pilot Public Solar Water Heating System Project was funded by the Government of the Republic of South Korea through the Korea International Cooperation Agency (KOICA) working in collaboration with the Ministry of Energy and Power Development , Public Works, and Higher and Tertiary Education.
readmore
HIT Board Chairman turns 70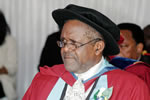 The Harare Institute of Technology Board Chairman, Dr Gibson Mandishona celebrated his 70th Birthday on Saturday 2nd of February 2013 at a private and colourful function held in Harare and attended by his family members, friends and relatives.
readmore
Tree Planting Week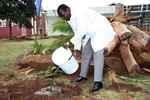 In commemoration of the Tree Planting Week, the HIT Vice Chancellor Eng. Q.C Kanhukamwe planted a Red Mahogany tree on Campus.
Other Members of staff also planted a variety of indigenous trees around the Institute Campus. readmore
2012 Vice Chancellor's End of Year Luncheon in Pictures
Seeding Locally, Harvesting Globally!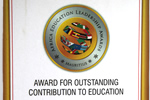 The Harare Institute has recently won international recognition for outstanding leadership and contribution to education, science and technology. The Acting Vice Chancellor Eng. Quinton Kanhukamwe revealed this during his address to HIT staff at the 2012 End of Year Vice Chancellor's Luncheon.
Vice Chancellor Kanhukamwe received the Outstanding Leadership and Contribution to Eduacation Award on behalf of the University in Mauritius in December 2012 in recognition of his leadership of HIT. readmore
HIT 2012 Third Graduation in Pictures
President caps 164

President Robert Mugabe conferred 164 graduates with degrees at the Harare Institute of Technology's Third graduation ceremony.
President Mugabe, who is also Chancellor of the Harare Institute of Technology, capped 77 graduands from the School of Information Science and Technology, nine from the School of Business and Management Science, 63 from the School of Engineering and Technology, while 15 others were presented with degrees in Industrial Sciences and Technology. readmore
Indian Ambassador Reaffirms Support for HIT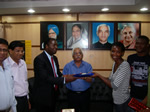 The Indian Ambassador to Zimbabwe, Mr. Jeitendra Tripathi has reaffirmed his country's support for Harare Institute of Technology's commitment to deepen co-operation in areas of technology transfer and staff exchange with Indian institutions.
The ambassador expressed his unwavering support during a visit to the embassy by a HIT delegation. The delegation had gone to brief him on the Institute's progress on forging relations with Indian technology institutions. readmore
Chancellor's Games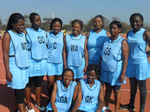 The inaugural Chancellor of Zimbabwe State Universities Staff Games kicked off at the National University of Science and Technology from 27 to 31 August 2012 under the theme - Promoting Unity and Diversity through Sports. The games were officially opened by Minister of Higher and Tertiary Education.
In a speech read on his behalf by the Minister of Higher and Tertiary Education, Dr Mudenge the Chancellor, President R.G Mugabe said institutions of higher learning should take the lead in promoting sport in the communities they serve.I urge every university to set aside a sporting afternoon where everyone should be encouraged to participate. readmore
SA Minister Visits HIT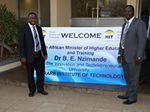 The South African Minister of Higher Education and Training, Dr Bonginkosi Emmanuel "Blade" Nzimande recently paid a courtesy visit to the Harare Institute of Technology whilst he was on an official visit to Zimbabwe.
Dr Nzimande was accompanied by officials from the South African Embassy in Zimbabwe and those from the Ministry of Higher and Tertiary Education. readmore
HIT signs research agreement with REA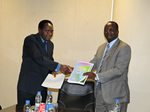 The Harare Institute of Technology has entered into a sponsored research agreement with the Rural Electrification Agency (REA) to collaborate and jointly fund research into the development, manufacturing and testing of high voltage transformers and related components.
Following the successful pilot testing of such transformers the two institutions also agreed to commercial production and marketing of the same. They also agreed to jointly conduct research and financing capital expenditure on tools and equipment that will be required in this project.This agreement shall remain in force for a period of five years with effect from 1 January 2012. readmore
HIT & CITC (Iran) in Technology Transfer Drive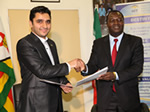 The Centre for Innovation & Technology Cooperation of the Presidency of Islamic Republic of Iran (CITC) has entered into an agreement of technology transfer and collaborative research with the Harare Institute of Technology.
The Memorandum of Agreement was signed at the Harare Institute of Technology by CITC Technology Attaché, MrMortezaRastegaran,HIT Acting Vice Chancellor Engineer Kanhukamwe and witnessed by the His Excellency, the Ambassador of the Islamic Republic of Iran in Zimbabwe, Dr Mohammad Pournajaf and some senior members of HIT management staff. readmore
HIT, HUNAN hold further talks on plastics and leather project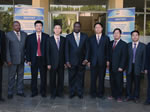 The Harare Institute of Technology is in discussions with the People's Republic of China Hunan Province's College of Science and Technology to discuss the establishment of Leather and Plastic Technology centres at HIT campus.
The primary areas of focus are the training components of the leather and plastics centres.
A high-powered Chinese delegation recently visited Zimbabwe to assess the local leather and plastic industry as well hold further discussions with HIT. readmore
HIT Branding Workshop
The Institute`s senior management and heads of various departments recently convened for branding workshop which was addressed by the Acting Vice Chancellor Engineer Q.C Kanhukamwe .
The Vice Chancellor explained the importance of the HIT brand in relation to the Institute`s national mandate of rapid national industrialization through transfer of technology and its commercialization. He said that the HIT brand is like a relay baton that everyone should kept being passed on to everyone in all the Institute`s departments and even more to all those new people who come to join the Institute so that they appreciate and understand the brand. readmore
MOU – HIT and ITS (Indonesia)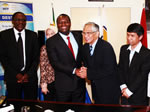 The Harare Institute of Technology has signed yet another milestone agreement of collaboration with the Institute of Technology Sepuluh, Nopember (Indonesia) with the objective of facilitating mutual friendship, academic research and educational cooperation between the two institutions.
The agreement also covers collaboration in promoting both academic research and enhancing educational opportunities for students. readmore
HIT Commissions New Telecoms System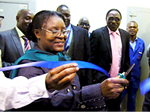 In line with its strategic plan – Vision 2015, the Harare Institute of Technology has upgraded its telecommunications hardware and network system by installing a state of the art TDE600 IP-BX telephone system.
The new system is able to service up to 1200 line extensions, and it is one of the latest communications systems in the world. The IP-BX telephone system is less expensive to operate and does not need electricity as it uses some rechargeable batteries. readmore
HIT Holds Robotics Workshop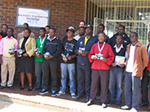 The HIT Electronic Engineering Department Robotics Club, recently held a four day workshop on using LEGO Mindstorms Education for Robotics for primary and secondary school teachers.
The workshop covered topics such as the introduction to automated machines, building Robots with LEGO Mindstorms education, programming for LEGO Mindstorms using the LEGO NXT Software and enforcing the concepts by practically competing in various challenges. readmore
Another milestone agreement with Indian Varsity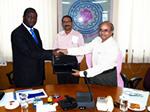 The Harare Institute of Technology has signed yet another milestone Memorandum of Understanding with the Jawarharlal Nehru Technological University Hyderabad, India.
The MoU was signed during a recent visit to India by a HIT delegation led by the Vice Chancellor, Engineer Kanhukamwe. The delegation also visited the Dehli Technological University. readmore
Research Africa team visits HIT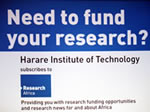 The Harare Institute of Technology is now a fully subscribed member of Research Africa through its Library and Information Services Department.
A team of Research Africa consultants recently conducted a training and induction workshop at the Institute to acquaint both academic and non academic staff as well as researchers on how to effectively use their research platform. readmore
Financial Engineering students visit the ZSE
The Harare Institute of Technology Financial Engineering students recently visited the Zimbabwe Stock Exchange for an orientation on the local bourse.
The students were first briefed by an official from the ZSE on its role, mandate, ownership, trading, counters, stock and capital flows as well as index calculations, before observing the actual trading which lasted for about an hour with most counters trading on the local bourse. readmore