News
Dean Muredzi publishes a book on Emerging Non Thermal Food Processing Technologies for college students.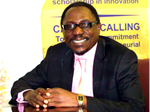 This book by Dean Muredzi is most vital in availing information on new techniques in food processing that is sought after by students studying in various food science and technology programmes in institutions of higher learning and can also be used as reference literature for industrialists and scholars.
This first edition sets the tone for future editions and is recommended for use by students studying food science and technology and related disciplines. Eng. Q. C. Kanhukamwe Vice Chancellor- Harare Institute of Technology, Harare, Zimbabwe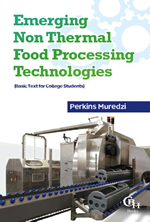 Technology Institutes serve as beacons of knowledge generation that help society develop new improved methods of industrial production ushering in economic development and quality of products and services. Thermal processing is very effective technology for microbial inactivation; however, excessive heat treatment may cause undesirable effects on foods such as protein denaturalization, non-enzymatic browning, and loss of vitamins and volatile flavours.
In order to reduce the negative effects of heat treatments in foods, alternative technologies capable of inactivating micro-organisms at temperatures below those used during thermal processing are being demanded by the food industry. Non-thermal food processing techniques are receiving considerable attention because of their potential for quality and safety improvement of food.
Emerging Non Thermal Food Processing Technologies by CBH Publishers of the USA, Dec 2012 on amazon.com