News
HIT Academic Nominated To Ongoing COP 21 Negotiations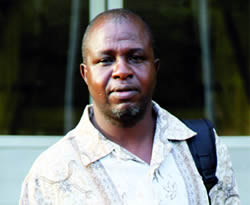 The Director of the Environmental Management and Climate Change Research Centre, Dr Anthony Phiri has been appointed to the capacity building negotiations as part of the ongoing deliberations on how to build the capacity for African nations and other parts of the developing world in dealing with Climate Change.
The nomination followed his attendance at the 21st Conference of Parties to the United Nations Framework Convention on Climate Change, (COP 21), held in Paris, France from 30 November to 11 December2015.
Dr Phiri was part of the Zimbabwe delegation made up of academics and experts in climate change, from academia, government departments and the media fraternity.
The COP 21 saw a gathering of 195 countries; with an address by Government leaders from across the world on 30 November 2015.