News
HIT Best in Blockchain Technology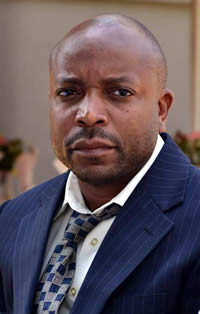 The Zimbabwe Information and Communication Technology Division (ZICT) of the Zimbabwe Institution of Engineers has endorsed HIT as having some of the best brains when it comes to Block Chain Technology that is used to develop cryptocurrency, urging the Reserve Bank of Zimbabwe to consult with information technology experts from the University.
In its response to the recent ban on the use of cryptocurrencies in Zimbabwe by the Reserve Bank of Zimbabwe, the Zimbabwe Information and Communication Technology Division (ZICT) and other information technology experts called on the Central Bank to regulate cryptocurrencies rather than banning them outright, - calling on the Reserve Bank to engage ICT professionals who can clearly explain the benefits of cryptocurrency.
A cryptocurrency is a digital or virtual currency that is not issued by any central bank authority, rendering it theoretically immune to government interference or manipulation. The first cryptocurrency to capture public imagination was Bitcoin. Bitcoin's success has spawned a number of competing cryptocurrencies, such as Litecoin, Namecoin, PPCoin and Bitmari in Zimbabwe.
According to the circular signed by the RBZ Registrar of Banking Institutions Norman Mataruka, the Central Bank asked all local financial institutions to desist from cryptocurrency transactions for fear of possible problems from the unregulated trading. The directive was shared in a circular on virtual currencies distributed to all financial institutions to to protect the public and safeguard the integrity, safety, and soundness of the country's financial system. This means banks are prohibited from investing or trading in cryptocurrency, offering cryptocurrency exchanges, creating platforms for cryptocurrency trading and from advising customers on investing or trading in cryptocurrencies. Depositors are also banned from using credit cards to buy cryptocurrency. The central bank said cryptocurrencies were not legal tender in Zimbabwe and is worried that they may be used in illegal activities such as money laundering or supporting terrorism.
The ban in the use of cryptocurrencies came after the Minister of Finance and Economic Planning, Hon. Patrick Chinamasa announced that Zimbabwe's economy was now 96 percent cashless. Under this regime, EcoCash, OneMoney, TeleCash, Zipit, bank cards, credit cards, debit cards or Internet have become more and more prevalent and have taken the place of cash transactions.
ZICT said cryptocurrency is an extremely enthusiastic idea that the RBZ does not seem to understand. "RBZ should be in the forefront of these new technology currencies. As ICT professionals, we would like to remind RBZ that cryptocurrency is here to stay and the best we can do is to introduce our very own Zimbabwe cryptocurrency," said Mr Jacob Mutisi, head of ZICT.
In Zimbabwe, there are a number of businesses that have emerged in this space over the past few years that include the local cryptocurrency exchanges such as Golix as well as outfits that have been using cryptocurrencies to facilitate remittances such as Bitmari. These business have been affected by the RBZ directive.
In an article published in the Herald of Monday 11 September 2017, Mr Thabiso Mpofu, a lecturer in the Computer Science Department at HIT, suggested that cryptocurrencies can be considered as an option to solve Zimbabwe's liquidity challenges and our underfunded nostro accounts, as payments outside Zimbabwe have been an issue with companies such as
Beforward which accepts payments in Bitcoins. "As everything goes digital in this information age, the future looks bright for these digital currencies. However it should be noted that cryptocurrencies have no regulatory authority as the model is decentralised therefore making it risky," he wrote.
Commenting on the recent developments regarding the ban of cryptocurrencies and subsequent reprieve by the High Court of Zimbabwe which provisionally set aside the ban on 24 May 2018, Mr Mpofu  said the cryptocurrency has been allowed some space adding that regulation of cryptocurrency exchanges should be adopted. These regulations should be in terms of the safeguarding and custody of customer funds. The Central bank should not adopt a "fear of the unknown" approach. There is need to explore the possibilities enshrined within cryptocurrencies, especially looking at the approach that the United States Internal Revenue Service has adopted that treats cryptocurrencies as property. Gains which come from the sale or exchange of cryptocurrencies are treated as capital gains and taxed accordingly. This approach will consequently contribute a lot to the fiscus," he said.