News
ZIMPAPERS Career Guidance Expo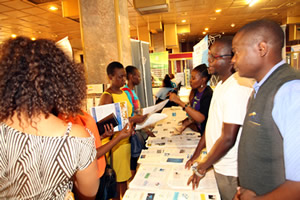 The Harare Institute of Technology participated in the Zimbabwe Newspapers Group Inaugural Career's Expo on Friday 26 January at the Harare International Conference Centre.
The expo was held to provide a platform for high school students to receive information on degree options and to explore career opportunities.
The departments of Industrial and Manufacturing Engineering, Computer Science, Information Security and Assurance and Communications and International Relations attended the event.