News
HIT Enters into MoU with Telone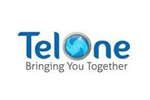 The Harare Institute of Technology has entered into a Memorandum of Understanding with telecommunications company, Tel One.
The MoU is centred on collaboration on information and communication technology (ICT) related innovation, research and commercialisation activities.
The purpose of the MOU is to establish a framework for innovative collaboration between TelOne and HIT through the following:
The development and commercialisation of technology relevant to TelOne as an Information and Communication Technology operator; Furthering the provision of relevant real world  industry experience for students ;
Build-up of integrated solution ecosystem which addresses business needs;
Furthering the science involved in ICT telecommunications
Furthering Corporate Social Responsibility through mentorship of next generation technopreneurs.