News
Steward Bank Set to Partner HIT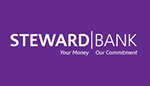 Steward Bank Zimbabwe, an innovative financial services provider is set to partner the Harare Institute of Technology in graduate training programmes, sponsoring an innovation and entrepreneurial academy through competitions and providing scholarships for students at internationally acclaimed universities.
The bank's Chief Executive Officer Dr Lance Mambondiani revealed this in his congratulatory speech during the Institute's 10th Anniversary Main Celebrations held on 27 August 2015. Dr Mambondiani, who was representing industry and commerce, said the Bank was interested in mentoring Innovative graduates, able to come up with brilliant ideas, which could change the face of the nation."We are more interested in innovation than banking and we are very passionate about financial services and partnering with HIT. We would like to partner with HIT by sponsoring an innovation and entrepreneurial academy and competitions amongst HIT students to make sure that we  come up with innovative ideas that have the potential and the capacity to develop not only HIT, but the entire nation", he said.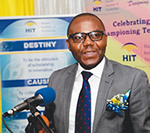 He added that Steward Bank is going to set up a Graduate Training Programme to identify hardworking students capable of transforming the nation. He also pledged to support the Institute's students to access the Econet Higher Life Foundation Scholarship programme for studies in various universities abroad.
"We are very excited to be partnering with you because we know that you are positioned to provide us with those students who can innovate in highly specialised areas. We want to make sure that we are sponsoring or funding highly talented students from this Institute and we would like to hold their hands while working productively with them through internships", said the bank's Chief Executive Officer Dr Lance Mambondiani.
He also encouraged students and members of the academic staff to register for various financial services with Steward Bank and enjoy various various e- learning packages and information and communication technology accessories provided by Econet.