Contact Programme Coordinators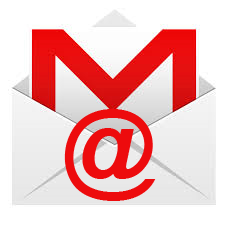 W. UKAMA: wukama@hit.ac.zw, wukama@gmail.com
Shalom: shalom@mustardseedconsulting.org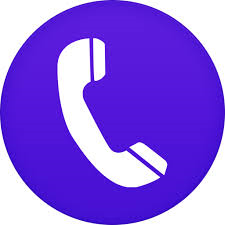 W. UKAMA: +263 4 741422 – 36 ext 2325/+263 773 035362
Shalom: +2634 704 984/ +263 776 372 317
Microfinance Programme
Overview
The HIT School of Business and Management Sciences in collaboration with Mustard Seed Consulting and the International Training Center of the International Labor Organization (ITC ILO) developed high quality professional training programmes in Microfinance i.e. Professional Certificate in Microfinance and the professional Diploma in Microfinance.
The courses not only enhance the professional ability of participants in the microfinance field but also embrace the spirit of microfinance by placing emphasis on reaching out to low income groups of the society with affordable and innovative technological financial services. The Professional Certificate programme is targeted at tutoring entry level loans officers and other related ranks within the sector. The Professional Diploma in Microfinance on the other hand is mainly aimed at the managers and executive within the microfinance sector. The focus of the course is to enable candidates to give strategic direction to a microfinance institution apart from managing enterprise wide risk.
Maintenance of high quality standards is crucial in our quest to equip our candidates with the relevant skills and professional insights in working within the microfinance sector. In this regard, the courses in the programmes will be taught by professional industry practitioners who have the relevant experience and expertise in the microfinance sector. Each module will have a lecturer that has key competencies unique to that respective module, thus ensuring effective learning processes and contributing positively to the achievement of our overal objectives.
Capacity Building
The microfinance programmes at the School of Business and Management Sciences presents an excellent oppotunity for the sector to further develop its human capital and improve the competitiveness of the various organisations that are active within the microfinance sector. The success of this programme not only does it determine the prosperity of the various organisations in the private sector, but also the nation at large as new and innovative solutions are going to be developed for the greater populace, with the majority living below the poverty datum line.
Programmes
Professional Certificate in Microfinance
Objectives
To provide participants with a thorough understanding of best practices in microfinance.
Explore motivations for microfinance and its overall contribution to economic development.
Capacitate incumbents to professionally analyze loan applicants' financial status, credit, and savings history to determine appropriate loan sizes and avoid over indebtedness.
Examine the use of technology in assessing clients business or managing MFI operations.
Advocate for sound Microfinance practices such as professionalism and transparency
Duration
7 months (intensive)
Target Audience
Loan Officers, Supervisors and Middle Level Managers in microfinance institutions, banks, SACCOs and Credit Unions.
Entry Qualifications
Minimum 5 'O' level subjects including English Language and Mathematics. A minimum of one year experience in extending individual and or group loans to micro and small enterprises.
Graduate Attributes
Competent in information gathering, collation, analysis and presentation. Critical thinking, Problem solving skills, Pedagogical skills, Research Skills, Data process and managerial skills
Career Prospects
Senior Loan Officers, Institutional Supervisors, Middle Level Managers.
Professional Diploma in Microfinance
Objectives
Provide participants with an in-depth understanding of best practices, technological developments, and management techniques in Micro Finance.
Examine and integrate the emerging technological trends in Microfinance sector and how these can improve MFI efficiencies.
Promote poverty alleviation and economic development through the adoption of technology based and other cost reduction techniques and financial inclusion.
Promote greater compliance to regulation and supervision.
Review typical microfinance reports and critically asses MFI performance.
Duration
One Academic year
Target Audience
Senior Managers in microfinance institutions/banks/SACCOs, policy makers, social investors and donor agencies officers responsible for microfinance, board members .
Entry Qualifications
Minimum 5 'O' Levels Including English Language and Mathematics.
A minimum of two years of middle or senior management experience in microfinance.
Graduate Attributes
Design, develop, implement and manage Financial Inclusion programs and solutions for both the Microfinance clients & MFIs.
Perform Microfinance activities in a professional manner according to best local, regional and international standards and ethics.
Investigative skills in analyzing financial statements of MFIs
Specialized cutting edge research & case study analysis.
Excellent expertise in technology uses.
Career Prospects
Senior Managers in Microfinance Institutions/Banks/SACCOs or cooperatives, Policy makers within the Micro Finance sector, Social investors, Donor agencies officers responsible for microfinance, Board members of Financial Institutions offering microfinance services, Microfinance technocrats
How to apply for Admission:
Complete an official application form which can be downloaded from our website "insert Link". The completed form should be submitted via email to hitmfcourses@gmail.com. After your application has been considered, you will receive an email to begin registration and payment. Late applications will not be considered.